Technology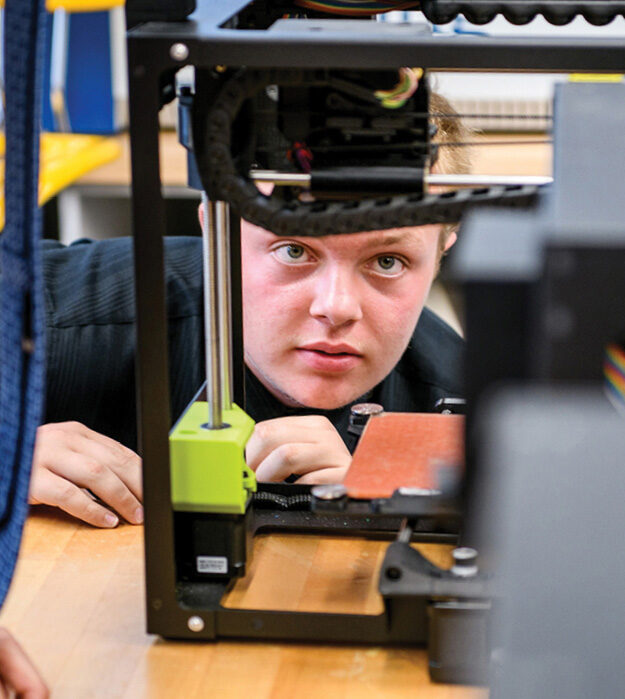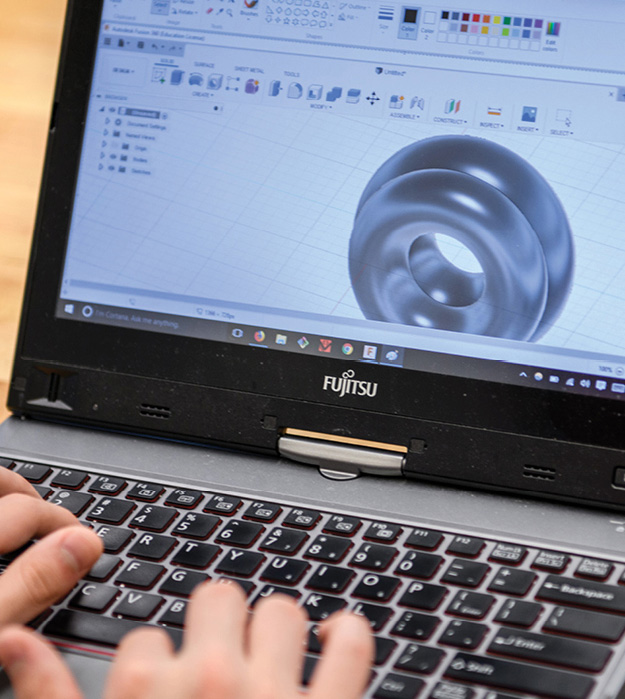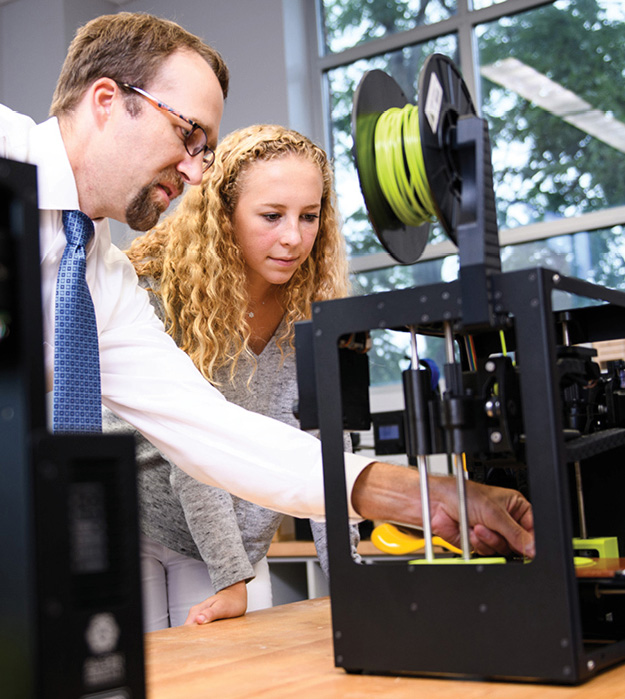 Next Stop: Silicon Valley
When EHS bought its first 3D printer several years ago, Baker Science Center wasn't ready for the digital future. Lacking space for the cutting-edge tool, teachers tucked it into the physics lab's small prep room. Episcopal's mushrooming science and engineering programs quickly outgrew that makeshift space. A new room, called the Fabrication Lab, or "Fab Lab," was created, but that was still not enough.
This fall, the School christened a new Fab Lab in Baker. The nearly 1,000-squarefoot makerspace houses eight 3D printers, a laser cutter, and other technology that students use to design and build engineering prototypes and models. The new lab also provides space for students pursuing independent projects, and it's expected that other classes — particularly the 3D modeling and robotics programming course debuting this year — will make use of it.
The old Fab Lab, meanwhile, has also been converted to provide the Science Olympiad and robotics teams their first home. "It's like a high-tech garage — a place where they can work on and keep all their projects, from Rube Goldberg machines to protein models," says Kim Olsen, chair of the science department.
The new Fab Lab will give students even more opportunity to apply their knowledge in real-world ways — work that gives them an introduction to the Silicon Valley ethos that marries subjects such as engineering and science with entrepreneurship. "Engineering is problem- solving," engineering and physics teacher Scott Pohjola explains, "and entrepreneurship is simply identifying a problem to solve and then profit from. That's the fun thing in courses now."
Pohjola says alumni already are telling him that they mastered 3D software programs at EHS that their college classmates are trying out for the first time. "The advanced class is a bridge to college," Pohjola says. "We want to push our students by looking at the college programs, seeing what they're doing, and bringing that back to campus here."