McCain-Ravenel Center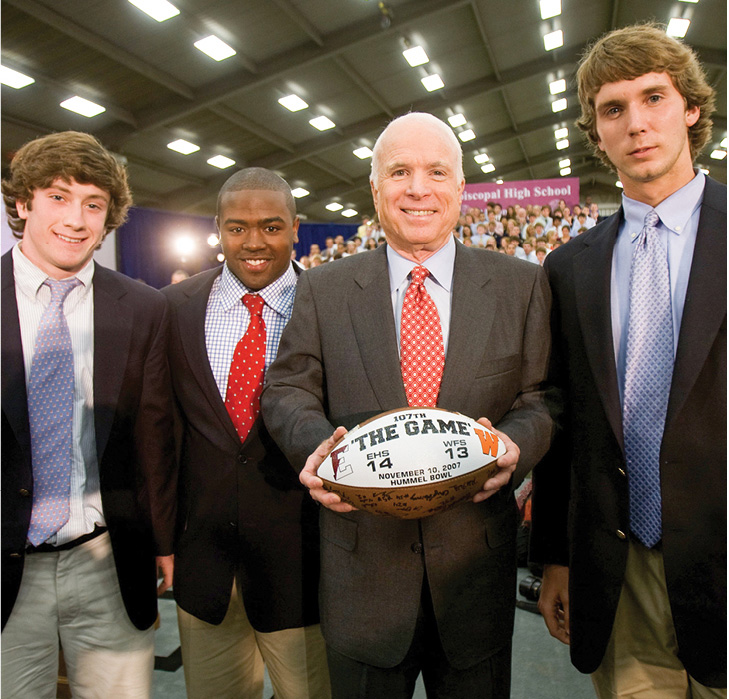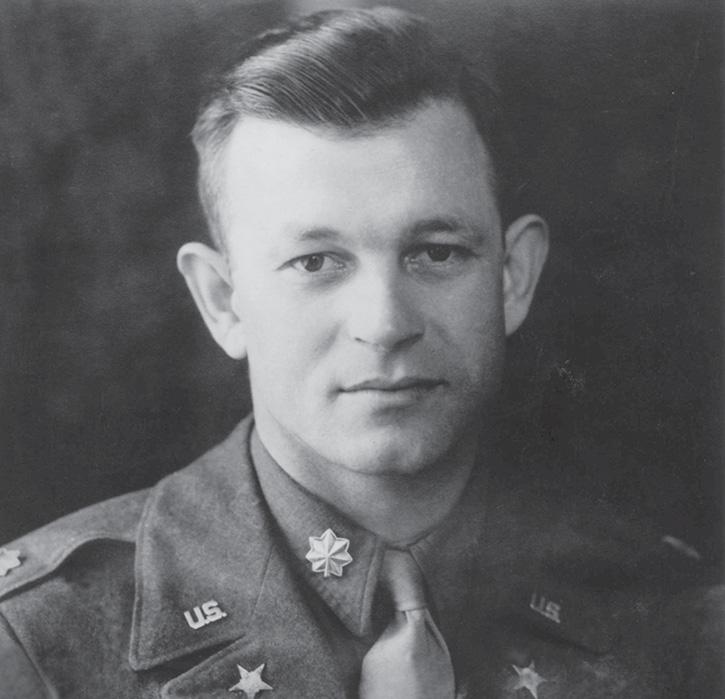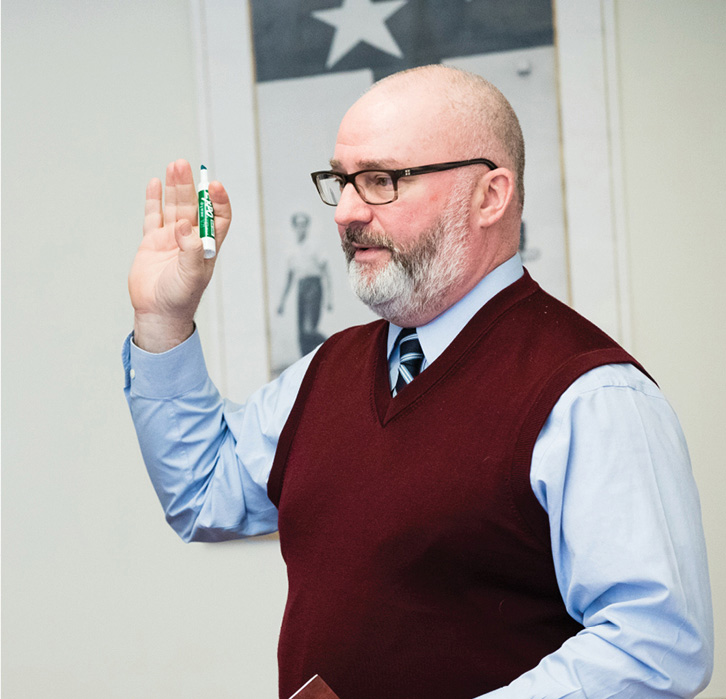 A Time for Courage
The Strategic Plan calls for the creation of a center through which Episcopal's innovative faculty and curriculum leaders will take academic excellence to new heights through a deepened commitment to intellectual and moral courage. That center has been named for Sen. John McCain '54 and his EHS teacher and mentor, William B. Ravenel. Here, the center's executive director, Jeremy Goldstein, talks about innovative new pilot programs and how the School is building on one of Episcopal's signature strengths.
What specifically will be the work of the McCain-Ravenel Center for Intellectual and Moral Courage?
We already have a lot of great things going on at the School that build intellectual and moral courage in our graduates — the Washington Program, the Leadership and Ethics Program, service learning, and wellness education, among them. We in essence have a courage-learning model. The McCain- Ravenel Center will solidify that model and expand it. We want to connect these programs so that they work in concert as well as with the core academic program, the residential program, and everything else here. We produce unique graduates; now we need to very intentionally expand the means by which we do that.
What is the significance of the center's name?
The name of the center is so important. Some people might say, "Well, you're just naming it after a famous senator." But the name focuses on John McCain's connection with William B. Ravenel, a member of the Greatest Generation, and how that connection helped transform his life and prepare him for the military and public service. Their relationship illustrates what we know to be true: Developing courage comes from the connections that teachers and other EHS adults build with students.
Will the center be housed in a new building?
There's a growing trend among schools to produce "centers of excellence." Some schools build enormous spaces and fill them with programming and people. We wanted to flip that on its head and say, "What if we didn't build anything but established a center that helps develop the things that are already at the core of the EHS identity?" We reconfigured part of Blackford Hall this summer for offices, and we'll do more as the center develops.
What might the work look like?
As an example, consider the Washington Program. It's compartmentalized to Wednesday afternoons for the School as a whole, with seniors doing externships in May. How we might do more? We know that one recipe for a successful college experience is for students to spend a lot of time in the workplace to enhance the academic education. So last winter, we piloted a junior externship, with 10 students spending their afternoons at area companies and organizations. This year, we'll make that winter externship available to as many as 20 juniors. One of our strengths as a school is that we are uniquely positioned, geographically and philosophically. We are a fully residential boarding school eight miles from the U.S. Capitol and all that Washington offers. Washington is our classroom, and we already do that well. But with this concept, we can do it even better.