Faculty Housing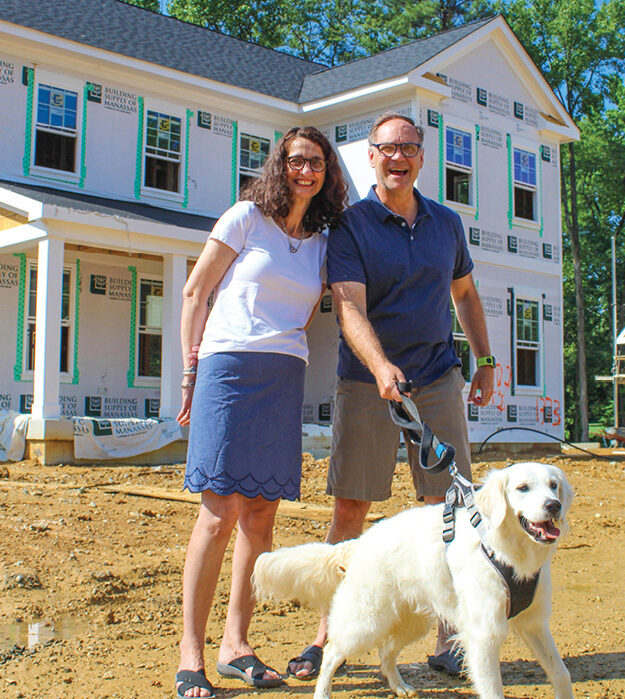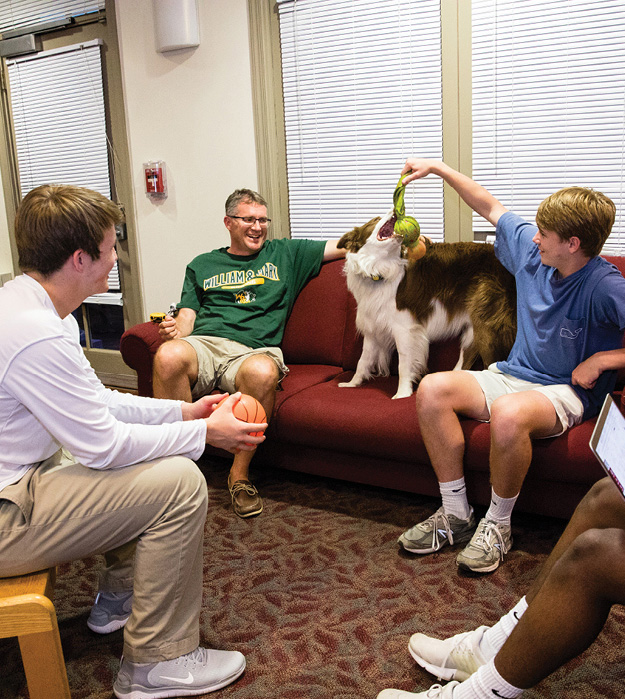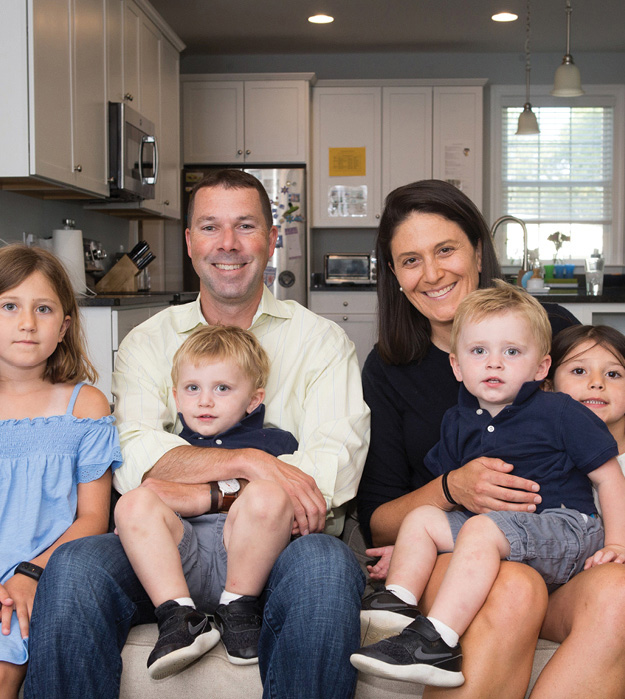 5 Reasons Why EHS Wants All Faculty to Live on Campus
1. It Attracts Top Teachers
Competition for teaching talent is fierce among Washington independent schools and across the nation. Episcopal stands out because it offers faculty quality, rent-free apartments, and homes — a significant plus in one of the country's most expensive real-estate markets. "It gives us huge leverage with potential hires," says Mary Fielder, assistant head for academics.
2. It Attracts Top Students
Scott Conklin, director of admissions, says prospective families like that all Episcopal students live on campus. Even more, they like that faculty are here as well. "It really provides a sense of security for them to know that the advisor or teacher is just down the hall in the dorm or just down the hill."
3. EHS Is Active 24/7
Teachers serve as advisors, coaches, club sponsors, and dorm parents. Also, learning doesn't end with the afternoon's last class; teachers lead and participate in evening and weekend activities. "To live on campus is crucial for them to do that work," Fielder says.
4. It Strengthens EHS As a Community
On the morning that Conklin interviewed for his admissions job, he arrived at 7:30 and saw faculty walking their children to the EHS shuttle that would ferry them to the local elementary school. Though he was working at a boarding school at the time, he realized that Episcopal offered more in terms of community. "I thought, 'Wow, this is different.'"
5. It Deepens The Student-Teacher Relationships That Are Key To The Episcopal Experience
Arts teacher Liz Vorlicek and her colleague and husband, Nat Duffield, live next to Hoxton House and keep a garden in the backyard. They routinely invite students for snacks on the front porch or to have tea and look at their ceramics collection. "Our college professors did that for us, and it is nice to continue this tradition," Vorlicek says. When they're working in the garden or getting coffee in the dining hall, students often stop to talk — about school but also about their lives. "Conversations that might never happen take place in day-to-day interactions during 'off' hours," she says.