Message From the Assistant Head of School for Advancement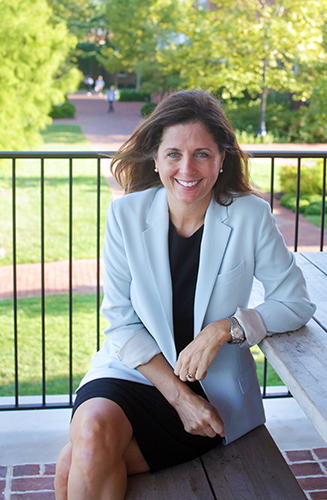 You made 2018-19 an extraordinary year for Episcopal. I am deeply grateful to report that the remarkable generosity of trustees, alumni, parents, and friends led to a record year of support. Gifts and commitments exceeded $48 million, far surpassing the previous record and sending a clear message of enthusiasm for the direction and goals set forth by the Board and administration.
The overwhelming response to our early appeals for support of the School's 2018 Strategic Plan is truly exciting and includes three extraordinary leadership commitments from Elizabeth and Lee Ainslie '82 P'14 '17; Simone and Tench Coxe '76 P'17; and Kathryn and Bill Tyree P'17 '19. In all, 36 alumni and parents stepped up with major gifts this year in support of the plan's priorities, briefly outlined in the following pages, which are as ambitious in scope as they are critical to ensuring a future for Episcopal that is as strong as its past.
We know that EHS is uniquely positioned to prepare our students to be ethical leaders and engaged citizens in a rapidly changing and shrinking world, and our plan to seize this advantage is garnering the support and confidence of our community. These early funds are already enabling us to pursue efforts to fully leverage the resources and connections of Washington, D.C., dramatically increase access to financial aid, double down on our work to build life-changing relationships and community, pursue a critical balance between rigor and wellness, and continue to attract and retain a highly talented and diverse faculty and staff.
Giving to the Roll Call, our annual fund that provides critical support to the School's operating budget, reached a new high of $3.38 million. An impressive 47% of our alumni contributed, as did 100% of the members of the Class of 2019! These achievements would not have been possible without the efforts of dedicated alumni and parents who hosted events, led Reunion efforts, and made calls on the School's behalf. We could not be more grateful to each of you.
Year after year, the devotion of our alumni, parents, and friends enables Episcopal to deliver the extraordinary, and our global community feels stronger than ever. On behalf of all of us at The High School who endeavor to build an exciting future on the foundation of a remarkable past, I thank you for your dedication and commitment. It is a profound and humbling responsibility to be charged with securing the resources required to fund the student experience at Episcopal High School today and in the future. I am honored to share your devotion to EHS and look forward to our continued work together.

Christina Maher Holt P'12 '15 '17
Assistant Head of School for Advancement